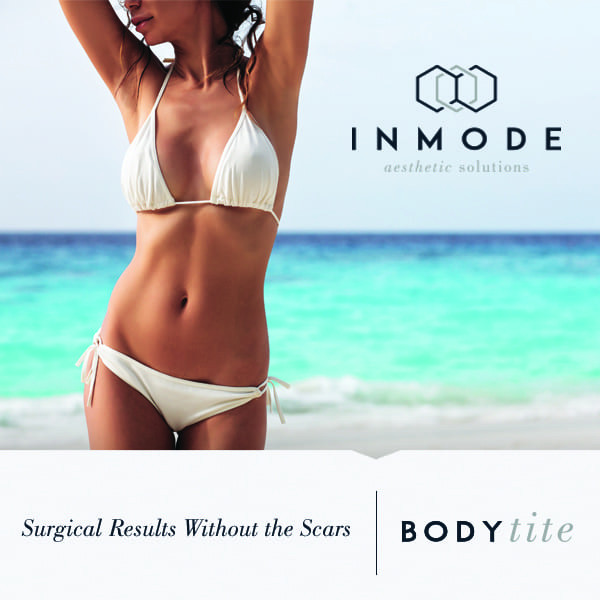 Scarless Arm, Breast, and Back Lift with BodyTite RFAL
Dr. Vivian Ting is the first plastic surgeon in Northern California to offer the revolutionary new method for fat reduction and tightening called BodyTite! With radiofrequency energy-assisted liposuction, Dr. Ting can achieve: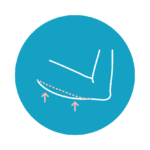 Scarless arm lift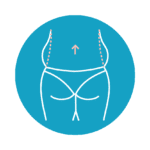 Scarless back lift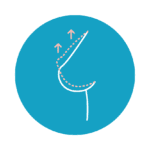 Scarless breast lift and gynecomastia correction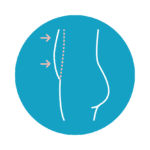 Tummy reduction and flank tightening
Often with no general anesthesia, in one simple procedure! BodyTite generates more skin tightening than all other competitors on the market (laser liposuction, vaser). Why waste time and money on multiple trips to freeze your fat without any significant skin tightening when you can have everything done in one painless, awake and highly effective procedure? Come in and see why BodyTite is superior to the rest!
What are the Benefits?
Often, we meet with patients who have stubborn deposits of fat and excess skin. No matter how vigorously they diet and exercise, these fat deposits just will not budge. While liposuction can be one solution for eliminating this unwanted fat, BodyTite® can be even more advantageous.
BodyTite offers dual benefits. It contours the body, providing a more shapely figure, and it also provides significant contraction of the skin. During your BodyTite procedure, unwanted fat will be heated and liquified, then suctioned out of the body. This is comparable to what happens during liposuction. At the same time, the second layer of your skin is heated, causing it to tighten.
The advantage is that BodyTite helps you look fit and trim, and it gives your skin the firm feel you have been missing. These benefits are achieved without the need for you to go under anesthesia and without any risk of damage to your bodily organs.
BodyTite is a great choice for anyone who wishes to look and feel their best and finally lose those stubborn fat deposits that do not respond to diet and exercise.
Am I a Good Candidate for BodyTite?
The best way to determine whether you are a good candidate for BodyTite is to schedule a one-on-one consultation with Dr. Ting. Following a brief evaluation and discussion of your aesthetic goals, Dr. Ting will verify whether you are eligible for a safe, successful body contouring treatment.
Generally speaking, the best candidates for BodyTite are at or near their ideal body weight. And, to ensure the best results, they should still have reasonably good skin elasticity.
What is the Procedure Like?
Before you have a BodyTite procedure, it is only natural to wonder what the treatment is actually like.
The process always begins with injecting a numbing solution, which ensures that the procedure is as comfortable as possible. Once you are fully numbed, Dr. Ting will make tiny incisions to insert the cannula. You will not feel any pain during this process, though you may have some mild soreness once the procedure is completed.
The incision sites are tiny enough to be dressed with simple bandages, and stitches are usually not required.
One of the benefits of BodyTite is that it is a single procedure, requiring just one session. In other words, you will not need to worry about scheduling additional treatments to achieve your desired results.
We are committed to making the BodyTite procedure as comfortable as possible for our patients. If you have any further questions about what to expect, reach out to our office at any time.
What is the Recovery Like?
Following your BodyTite procedure, Dr. Ting will advise you to wear compression garments over the treated area. These garments help prevent swelling and excess bleeding. Generally, patients need to wear these compression garments for about two weeks.
Most patients feel ready to return to work or school within a couple of days. You may have some minor swelling and bruising, but in most cases, it will only be evident to you. You can also anticipate some mild soreness, but this discomfort is easily managed with over-the-counter pain remedies. Dr. Ting will provide more detailed aftercare instructions before your BodyTite procedure.